Congress passes legislation against hair bows!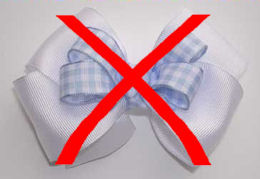 As I hope you are aware by now, there is a major issue going on in Congress.  They just passed a law that goes into effect on February 10, 2009, called the Consumer Product Safety Improvement Act (CPSIA).  This requires lead testing for all products made for children age twelve and under. This new law will affect every Infant baby bow business.

I have children, and so of course I am always concerned about their safety and the safety of what I give to them.  However, this law is not the right way to handle this situation.  The huge recalls last year of lead-contaminated toys from China received so much media attention that measures have already been made to correct this problem.
Mandating the testing of all children's products, including a whole lot more than just toys– clothing, furniture, bedding, you name it,  for lead is ridiculous.  YES, the products need to be safe, but the equipment for lead testing is well over one hundred thousand dollars!!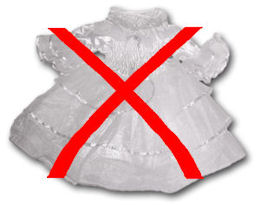 The price for childrens clothing in retail stores will have to increase dramatically to cover the costs.  Thrift stores and consignment shops will be forced to close their doors as it will be ILLEGAL for them to sell gently used children's items.  (The fines are over 100 grand with jail time and a felony on record).
Congressmen passed this law (Consumer Product Safety Improvement Act (CPSIA) as an attempt to keep America's children safe.  However, they passed it into law before they fully understood the ramifications of such a law.
We are already experiencing a huge economic crisis, with thousands out of work, thousands more in more debt than they can pay, foreclosures at historically high levels, and families struggling to make ends meet.  Forcing the entire industry of manufacturers of children's products to do extensive lead testing, and outlawing the re-sale of used items unless they are tested is going to have a HUGE impact on our economy.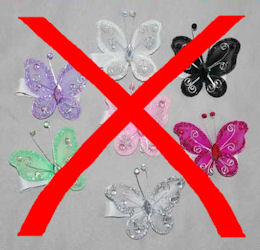 Our government should be bolstering our economy with bills and measures to help out, instead of crushing an enormous market with unnecessary legislation.  The price of all children's items will increase, and only the biggest manufacturers will be able to continue production.  Small companies and home based businesses will be forced to close their doors.
One example of a niche that the government did not consider is the children's hair accessories industry.  I would venture to say that more than 75% of baby hair bows on the market are hand made by individuals in their homes for sale in boutique shops, e-bay, etsy stores, or on websites such as ours, AngelHeadbands.com.  Because we manufacture (hand make) each of our products, we would then be responsible for lead testing each item before selling it.
We do need to eliminate lead from products if it exists, but requiring our business and others like it to test for lead is ludicrous.  Each and every one of your favorite hair bow websites and stores will be forced to close their doors because ribbon companies, hair clip companies, hot glue gun companies, and the like will not be providing lead-free certification.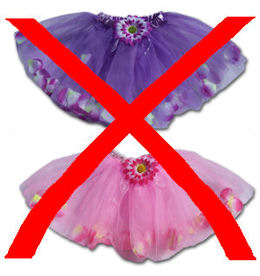 I don't know about you, but I have never heard of a case of lead poisoning from a baby headband, hairbow, or tutu, but if this legislation is not reversed then none of these products will be available at affordable prices.
Consumer Product Safety Improvement Act (CPSIA) goes into effect February 10, 2009.  If you want to see our weak economy crushed even further, then just ignore this post and good luck finding affordable children's products in the near future.
However, if you would like to do something to help out our site and the hundreds of thousands of children's products manufacturers, then PLEASE write to your congressmen, make a comment on this blog post so people know your situation and how you are/will be affected, and share this with as many people as you can.  There is still time to get this law reversed.  PLEASE help out!